Nikon D7000 – The Mid-range DSLR to beat
On 15th September 2010, less than one month after the launch of D3100, Nikon finally announced an all new model in its all new mid-range line-up. It was 1 of the only 2 models being launched in this year. It is the replacement of D90 and it is the new Nikon D7000. Nikon created this all new range cater the ever growing model names. From D70, D80 to D90, naturally, its replacement should be called as D100. However, D100 was announced in year 2002 as Nikon semi-pro DSLR at that time, which was then replaced by D200, D300 and D300s now. So, which number should Nikon use then?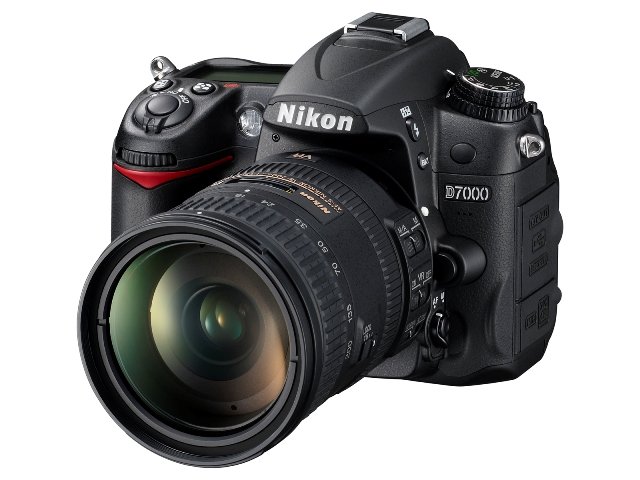 It happened to Nikon entry level DSLR as well. Originally it was D50. Later it was D40 and then D60, and that was all. D40's replacement couldn't be called as D50 and D60 couldn't be called as D70 since both had been used before! Nikon did not expect this would happen so fast. Digital DSLR advances too fast. Every 2 years or less Nikon needs to replace its current models and which was why its model coding number ran out so fast! So Nikon decided to create 3 all new ranges, one for entry-level, another one for budget range and the last one for mid range consumer DSLR. Now we can all Nikon consumer DSLRs fall on these 3 new ranges, either D3xxx, D5xxx or D7xxx. We have D3100 to replace D40 as Nikon latest entry level DSLR, D5000 to replace D60 as budget ranged DSLR (though it was discontinued recently seeing that no one will buy it since D3100 is so great in all aspects), and the latest Nikon D7000 to replace D90 as mid-range DSLR.
Now we know where Nikon D7000 is falling under in Nikon DSLR's line-up. But how it performs to justify what its name suggests, the replacement of the popular and highly rated Nikon D90? Let's see…
Comparing to D90, D7000 is a big step ahead in terms of features, specifications and technology. Below is the list of new features found in D7000 if compared to D90 (D90's spec in brackets).:-
New 16.2 Mega Pixel (MP) APS-C (DX) format CMOS sensor (12.3MP for D90);
New EXPEED 2 image processing engine (EXPEED 1);
New camera body with Magnesium Alloy front and rear body frame covered with polycarbonate and rubberised hand grip (plastic body);
New glass pentaprism viewfinder with 100% frame coverage (96% coverage);
New Advanced Release mode dial on top (none);
New Double-SD-Card slots (single SD-card slot);
New U1 and U2 user setting fast recall mode (none);
New 39-point Auto focus system with Nikon Multi-CAM 4800DX focus sensor (11-point AF with Multi-CAM 1000);
Improved shutter system with 1/8000s maximum speed and tested up to 150,000 cycles (1/4000s tested up to 100,000);
New 2,016 pixel RGB metering sensor (420-pixel RGB sensor);
Improved ISO performance up to ISO 25,600 (ISO 6400 for D90);
Improved 14-bit uncompressed RAW format (12-bit);
Improved 6 fps high speed continuous shutter release (4.5 fps);
New Quiet mode shutter release for quiet environment (none);
New HD 1920 x 1080p video recording (1280 x 720);
New AWB2 to retain warm ambient lighting (none);
New Face detection for zooming in image Playback (none);
New Digital Vari-Program such as party/indoor; beach/snow; sunset; dusk/dawn; pet portrait; candlelight; blossom; autumn colors; food; silhouette; high key; low key (only basic Vari-program such as night, portrait, landscape);
Improved flash sync speed of 1/320s (1/200s);
Improved flash images with AutoISO to boost to maximum ISO in low light scene (none)
Improved 22 language support for menu (17 languages);
Improved self-timer mode to include 1–9 exposures at intervals of 0.5, 1, 2, or 3 s (none);
New rechargeable EN-EL15 Li-ion battery (Rechargeable EN-EL3e Li-ion Battery);
Improved remote sensor at both front and rear side of body (front only);
Improved lens compatibility with aperture-ring feeler (none);
New option for JPG optimization with Quality or File Size priority (none);
New AF system control button to control both AF area and AF-S/C/A. (No AF area fast selector button);
Improved Preview button in front to be fully customizable (only work as Depth-of-Field Preview button);
New Mirror lock-up mode selectable with Advanced Drive mode (none);
New AF Fine tuning option (none);
New option to Save/Load camera settings and Picture Controls to/from an SD card (none);
The list could go on if both cameras are to be compared side by side in detail including shooting and processing time… 🙂
With all these additional and improved features over its predecessor Nikon D90, D7000 definitely justified itself as the replacement of D90. In fact, while most of its features are comparable to its bigger brother, some of its latest technologies are even out-shining the 2-year-old D300s's (we will see the D300s's replacement very soon).
With the launch of D7000, Nikon is setting a new milestone of a mid-range DSLR for other DSLR manufacturers to beat. – Cecil Lee Photography.
Read more related reviews: