Photo of morning glory of highland
This is my another favourite photo. What I love about this shot is the originality of the image with least effort put in post-processing. It is 95% of how it looked on my camera's back LCD right after I pressed down the shutter, except some touching up on sensor dusts. Thanks to the soft morning sunlight, this photo of morning glory of a highland exhibits how vibrant the colours of a photo could be by using only my beloved Nikon D7000 and its Nikkor 18-105mm kit lens.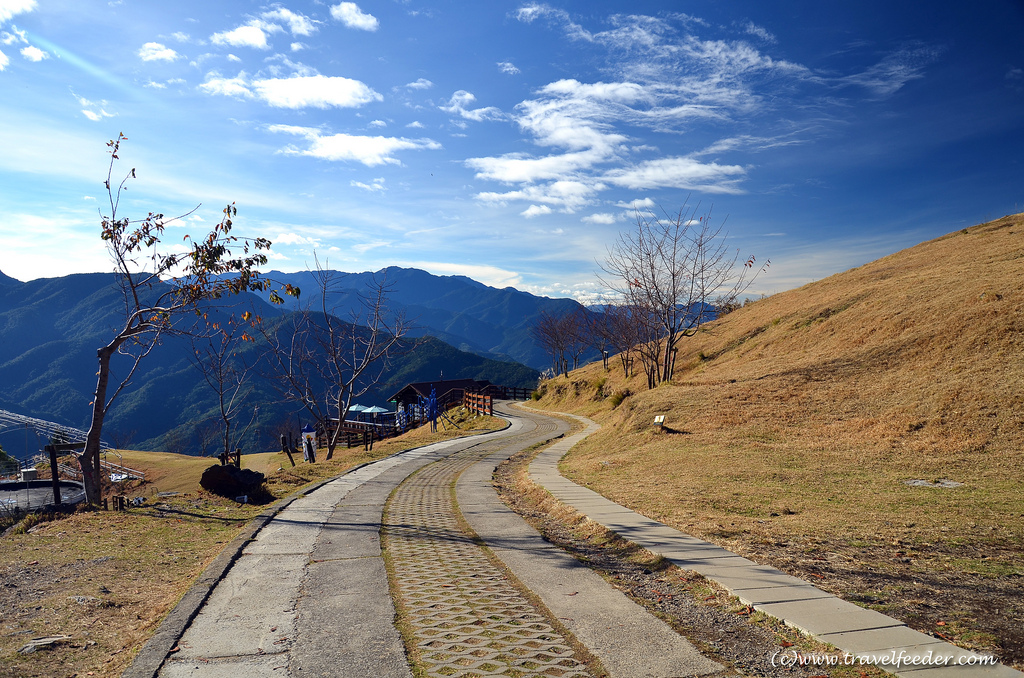 Cingjing Farm's walking trail with mountain range backdrop, Taiwan.
Some EXIF information: Shutter Speed 1/160 sec / Aperture f6.3 / Focal length 18mm / ISO 100 / white Balance AUTO / -2/3 EV stop.
There is only one trick I did apply when taking this shot. I've attached a HOYA Pro-1D CPL polarizer filter! I'm applying Polarizer to landscape shots to cut most harsh sunlight reflection off the sky, mountain and grassland. For this case, the result rocks! 🙂 – Cecil Lee Photography.