Nikon D3100 – The New Standard for Budget DSLR Camera
Budget DSLR cameras have been the most competitive range of DSLR cameras in the market where manufacturers are fighting very hard with each other trying to get the biggest market share of this sector. It certainly is the biggest piece of cake in DSLR sector where most of the buyers are coming from either groups of compact camera users wishing to upgrade to something more sophisticated or, younger generations who are keen to start off their photography hobby seriously.
This is the best money camera manufacturers can ever invested in. We all know once we have started this hobby, we can't turn back as long as we are still photography hobbyists. And camera bodies are just a starting point for us. Eventually, we will need more lenses, external flash and new camera bodies and this is where the big monies manufacturers getting from!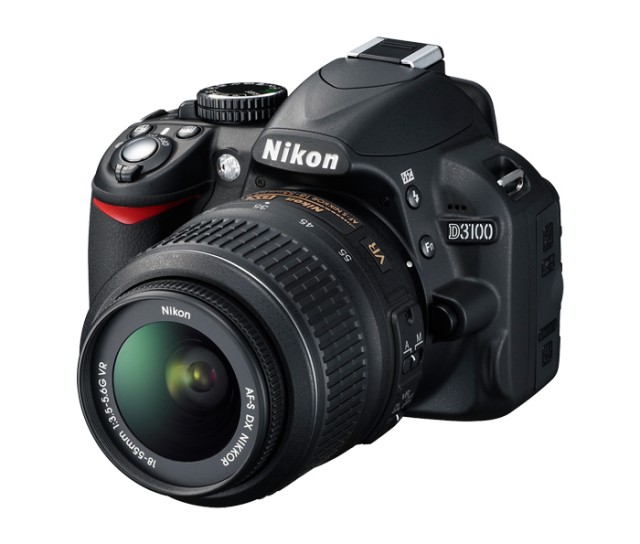 Nikon had been the first who understand this very well when they launched the first ever entry-level DSLR in the market in November 2006, the 6MP Nikon D40 and immediately took the budget DSLR market by storm! First selling at only USD699.95 with 18-55mm kit lens, this cheapest DSLR any manufacturers have ever made received very good responses from all parties and it had lowered the barrier of DSLR entry-level to a new low level with a price that was comparable to even a decent compact camera! As we know, due to its smallish image sensor size if compared with DSLR, compact cameras have no way to fight with DSLR in terms of image quality. That was why Nikon D40 had attracted many of the Point & Shoot (P&S) users to upgrade their systems. It had inevitably rewritten the history of DSLR where more and more people are jumping into this game and no turning back. It also attracted film photography hobbyists (who had been wondering whether or not to switch to digital from film photography) with its high level of image quality with new low level of image noise.
All other manufacturers realised this potential and good investment and started to produce DSLR's with lower price tags. In 2008, Canon finally answered Nikon with its first entry-level DSLR, Canon 1000D, with the  lowest price tag of only USD699 that came from Canon. It also upped the game for others to follow by introducing higher pixel count of 10.1MP and with Live View feature.
Nikon waited not too long. After the long reign in budget DSLR with Nikon D40, Nikon came out with a new line of entry level range of Nikon D3000 a year late which included 10.1MP image sensor. Targetting directly to users of P&S, Nikon D3000 included a special feature of GUIDE mode where it guides newcomer on how to use a DSLR as you use it along. It also further lowered down the price tag to only USD600 included the 18-55mm kit lens. It sold tremendously well especially in Europe market.
However, it was also criticized for being too simple and image quality was not up to the par of its predecessor D40. So, shortly after one year in August, 2010, Nikon revamped the model in order not to loose out its reign in budget line of DSLR, and came out with the latest Nikon D3100. And Nikon has done it again!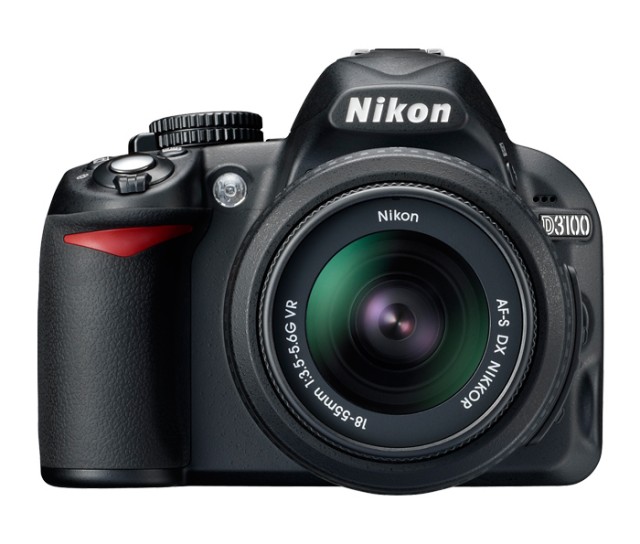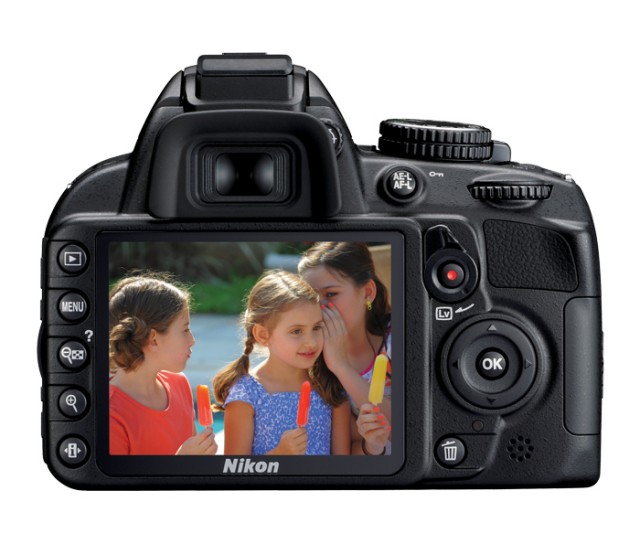 Selling at USD699, the new Nikon D3100 features the latest 14MP image sensor, new EXPEED II proccesor, improved Live View feature and also Full HD video recording! Key improvements over Nikon D3000 include:
Higher resolution CMOS sensor with more pixel count (14.2MP)
Ability to shoot Raw + Fine JPEG
Socket for connecting Nikon GP1 GPS unit
Optional wired remote via GPS socket
Finally Live view feature inlcuded
Full HD 1080px video recording
HDMI output
Wider ISO range from ISO100-ISO12800
Full-time AF mode (AF-F in live view)
Auto lens distortion correction!
Based on the features set alone, Nikon D3100 has set a new high level in entry level DSLRs. Its high performance in noise reductions and high ISO are far superior than its predecessor, thanks to its new improved 14MP CMOS sensor and new EXPEED II image processing engine. For only USD699, Nikon D3100+Nikkor 18-55mm kit is definitely worth any current P&S user to consider seriously to join the DSLR group out there. There is basically nothing Nikon D3100 can't do if compared with highest ranged compact cameras and its image quality is totally unreachable by any Point & Shoot compact's. As simple as that. We are here talking about photography and the tools we use to capture images are fundamentally important. – Cecil Lee Photography.
Read more related reviews: